Overview
The international air and ocean transportation, as well as the Logistics related scope of service, have assumed a critical and important role, in the increasingly competitive supply chain management of international trade and commerce and new business operation model. Due to the vigorously keen competition in every aspect of commerce, all the parties concerned, such as materials suppliers, manufacturers, importers, retailers and wholesales, are required by any means possible, to reduce their cost, to improve the process of all segments, to enhance cargo value, so as to increase the margin of profit and strengthen their competitiveness. The traditionally single or simple services of logistics coverage have been lagging behind the mounting needs and complex demands from customers. The requisite of integrating the traditional services with the aim of helping customers reduce their operating cost and enhance their competitiveness has become the principal mission and necessity for the Freight Forwarding and Logistics industry nowadays.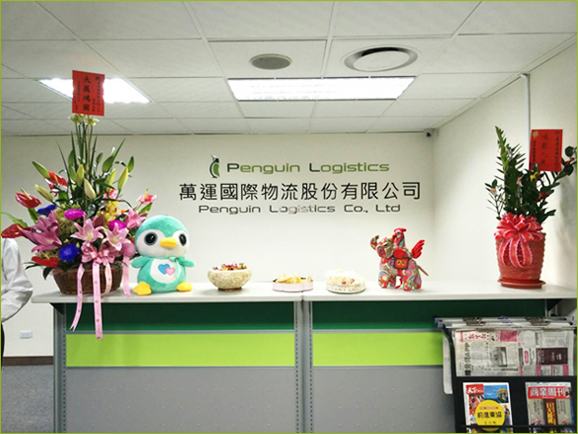 With this objective in mind, we aimed to enhance and well-define our service quality. Therefore, Penguin Logistics co., LTD was established at the end of 2016 to expand its presence and the reach of service currently provided in the market place. With widespread knowledge and in-depth experience in the shipping and the forwarding field, also by virtue of pro-active approach & responsive working attitude, our professional team is always ready and available to support and satisfy all kinds of shipping demands as well as logistics needs from our clients, making us a strong force and wide range of professional logistics service provider not only in Taiwan but China and Asia Pacific regions. As a result of our efforts, our customers will obtain a clear advantage, permitting growth and development to which we desire to participate, with long term conductive relationships.
Feature
Penguin Logistics Co., Ltd is an affiliate company of Panda Logistics Group. With the direct presence already set up by the Panda Group in such countries as China, South East Asia and so forth, our service coverage can outstretch to customers with multiregional and transnational demands, making us a global and flexible service provider in total logistics supply chain sector.
Through the already-built overseas offices, agency networks, the well-established cooperation ties and relations with agents or business partners around the world, our service destinations and origins include 5 continents, over 100 countries and more than 500 cities and ports in the world.
The operation team and management of our company are formed by the professional expertise in the shipping and forwarding industry, such as Sea Land Service, Panalpina World Transport and so forth. With knowledgeable background and experience, we are capable of providing customers with first class service, through well trained and dedicated personnel.
Apart from quoting our customers, we are also available as a consultant in all fields, like Air Freight, Sea Freight, Customs Brokerage, Trucking, Ware housing and Container Yard.
Through our practical experiences, we are very specialized in providing Customers with Third Party Logistics, DDP, DAP and Ex-Works term of service in total solution service sector. And the high level of service quality we offered have long been recognized and commended by the clientele, so served.
Mission Statement in Business Management
Running business effectively
Extreme flexibility & fast responsiveness to cope with changes
Ability to effect integration, internally, externally and efficiently
Professional and specialized team
Maximum value creation
Think ahead and move forward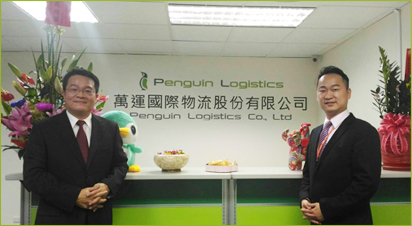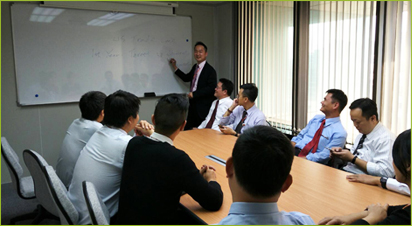 Goals & Mission
Irrespective of manufacturer, exporter, importer, cargo distributor or retailers, all are encountering various sort of competitions and pressure, rapidly increasing. How can we help the customers to reduce their cost in the global supply chain process is one of our goals in the years ahead, such as helping them improve profit, enlarging market share and such like.
While corporate structures around the world are striving to survive or to get benefitted by virtue of reorganization, reengineering, downsizing, merge and strategic alliance, the requirement for the process improvement is also arising at the same time. Our operations will procure enhanced efficacy and efficiency in the logistics spectrum, allowing the Clientele to focus on the core business, with the potential of expansion of the market share and overall increased prosperity. This is the main mission we set for ourselves, in serving our Customers.
Our Principle
Service quality first

Quality is our commitment.

Satisfaction is our responsibility.

Meeting customer's demand

This is the most important essence of our core values.

It is our first priority during every work day.

By prevention

Preventing the mistake from happening is the best cure for compensation.

Error Free working attitude

Team work ethics

Only team player can lead to success.

One team, one goal!

Measure and display

Measure and display is a means at the heart of our company to know how to satisfy our clients.